Sammy (top right), our 2004 F1 Standard Goldendoodle out of Echo is MISS APRIL in the

2007 Goldendoodle Calendar!   Congratulations Mike and Rhonda....she's a beautiful girl! 

----- 

Congratulations to Mike and Rhonda again!

Charlie, (bottom right) our 2005 F1 doodle is in the 

2008 Goldendoodle Calendar

as Mr. May!

At Stroodle's Doodles we strive to develop the best possible Goldendoodle puppies available.  We spend a great deal of time socializing with our babies so that they will become the great companions your family deserves.  The health of our dogs and puppies is a priority.  That is why we test our parent dogs for inherited diseases and offer a two-year written health guarantee.   

We are a quality breeder of Mini, and Medium first generation (F1), backcross (F1b), F2b and multigeneration Goldendoodles.  We have many references who are willing to share their experiences about our puppies.  Please go to our Stroodle's Doodles facebook page to ask questions of my puppy owners.

Please feel free to browse our website...we love company! If you'd like to chat, please give us a call at 

(405) 414-2188.

Copyright 2006 

Larry & Marge Grant












Stroodle's Doodles ....

  for fun and happy       goldendoodles!
















An Oklahoma Breeder of Quality Goldendoodles







Copyright 2007 

Larry & Marge Grant




WELCOME 

to Stroodle's Doodles!

Updated December 1, 2022

If you're not ready for a puppy now, you can see the parents of our upcoming litters on our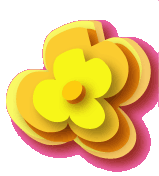 Find me on Facebook

Stroodle's Doodles


To see all the babies, check our 

if you are not ready for a pup in the next few weeks.

We have red micro mini's born on 

January 27, 2023