My name is Niki Gilbert and I'm located in southern Oklahoma.  I only breed  Goldendoodles because I feel their temperaments are even better than the parent dogs. Each of my dogs either live with me or in a guardian home. Those that live with me take turns to have nightly "sleep overs" in my home so they don't have a kennel life.  

My parent dogs are health tested and I give a two-year genetic health guarantee with my pups.   
I breed  F1b, Multigen in  micro mini and mini goldendoodles.  I feel that extensive socialization with the puppies is important to ensure that  they become wonderful family members and companions. All of my little ones are also doggie door trained before they go home.

Stroodle's Doodles is so named because of my Miniature Schnauzer, Stroodle.  She was responsible for continued socialization with the puppies and took her job very seriously.  She introduced herself to the pups soon after they are born and continued to be an important part of their early lives. Once the puppies were weaned, Stroodle taught them to use the doggie door, how to play nice, and also showed them some of the finer points of keep-away and tug-of-war.  As you can see, sometimes a puppy got the best of her!!  To honor Stroodle, I named my doodle program after her.

I'm located on beautiful acreage with deer, turkey and wildlife passing through daily.  We've begun construction of a climate controlled kennel and

hope it to be completed soon.

Kennel with inset photo of beginning construction.

Deer enjoy our pasture....

,,....and so do turkey.  There's also armadillo wandering through  from time to time.   Have you ever seen baby armadillo playing in sprinklers?   They are so stinkin' cute!

Beautiful fall foliage....

..... and we get to see it all ....

 from our porch!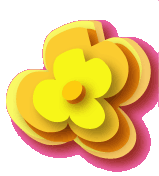 An Oklahoma Breeder of Quality  Goldendoodles







RESERVED

AND

MOVING

TO TEXAS

RESERVED

AND

MOVING

TO TEXAS


Stroodle's Doodles ....

  for fun and happy       goldendoodles!