Please email for information.
All are doggie door trained but not what I call potty trained.   You will still need to work on bell training if you don't have a doggie door.

Call, email or submit an application if you'd like to adopt one of our retired dogs.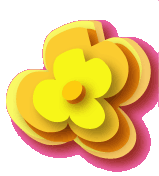 An Oklahoma Breeder of Quality Goldendoodles








Stroodle's Doodles ....

  for fun and happy       goldendoodles!

Clay "Clayboy the Playboy" (Mini Goldendoodle)  is a 20 pound super sweet boy.   He's ten years old and will be the joy to anyone who adopts him

Little Man (Small Moyen Poodle), is very, very sweet natured.   He is eight years old is ready for his new home now.

Sunshine (Golden Retriever), goes by Sunny....which describes her sweet disposition.   She is nine years old will be a wonderful companion

Sophie (38 pound Goldendoodle)  is a happy-go-lucky kinda gal.   She's seven years old and will be someone's beloved baby.

Dudley Do Right (30 pound Goldendoodle)  is a wonderful love bug.   He loves people and wants to be hugged and loved back.   He is ten years old.

Adopted and enjoying his new Family