Stroodle's Doodles ....

  for fun and happy       goldendoodles!


















ALLOCATION PAGE

for WINTER 2014/15

This page is where we show the puppies that have been recently allocated (adopted) by their new families.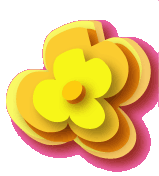 An Oklahoma Breeder of Quality Goldendoodles







CONGRATULATIONS TO THE FAMILIES THAT HAVE ADOPTED THESE ADORABLE BABIES!




Clayboy,the playboy

F1b goldendoodle

Jilly and Clay

had their litter of MINI F2b's on September 27th...they can go to their forever homes on or after November 22

This list is open for one spot at this time.

$1800

Five little girls and one little boy!

THIS LIST IS FULLY RESERVED.   IF YOU WOULD LIKE A MINI, I HAVE SOME MORE LITTERS DUE SOON.    

Gunner, F1

Standard Goldendoodle

Annabelle

F1b Goldendoodle

Annabelle and Gunner

had chocolate, caramel and white chocolate standard F2b goldendoodles on October 30th...these little ones can go home for Christmas  

This list is open for applications at this time.

$1800