Before completing the application, please carefully consider the following:

Are you prepared to give the necessary amount time to devote to a puppy?  Keep in mind that a new puppy is much like a human infant, requiring constant care and attention.  Much like an infant, it will cry in the night, have accidents in your home and probably tear up something important before reaching adulthood (which, thankfully, is much sooner than an infant!).  Are you committed to take on this responsibility for a lifetime? 

If you honestly believe you are ready to make a commitment, please complete the application below and submit. Upon receipt, your application will be reviewed and you will hear from us soon. 

..... Thanks.  

Our puppy prices are as follows: 

When is a good time for me to contact you?

How did you learn about us? 

Number of family members (and ages of children, if any).

Does anyone in your family have pet allergies or asthma?  

If yes, please describe what kind and  the degree of sensitivity. 

What size Goldendoodle do you prefer?

Do you prefer a male or female, and why?

Do you have a color preference?

If rent, please list the landlord's name and telphone number.  

Do you have a fenced yard? A swimming pool? Please describe.

How do you plan on training your puppy?

How many hours a day will your puppy be left alone?

Who will care for your puppy should you go out of town?

Where will your puppy stay during the day and sleep at night?

Are you willing to sign a spay neuter contract?

Are you commited to caring for your puppy for it's lifetime (average life is 15 years)

If you are unable to continue to care for you puppy/dog, are you willing for us to be involved in rehoming your pet?

List three references and their phone numbers, including your vet, if you have one.

Please write a little about you and your family (if any).  Please include your activities and lifestyle.

Do you currently (or have had in the past) a dog or pet?  If yes, please elaborate and include which litter(s) you are interested in adopting.

I am no longer shipping puppies.

If you would like to fly or drive in to pick up your puppy that is okay.   If you would like me to personally fly a puppy to you, the price is based on the cost for my ticket as well as puppy flight and certificate costs.

   For all of my families, I provide two toys, blanket with litter scent, leash/collar, food, health records, litter information and a life time of support.

If you'd like us to deliver or meet somewhere enroute, please let us know so we can discuss the fees. 

If you are interested in

a specific litter, which one?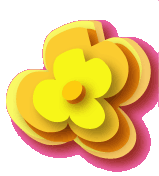 An Oklahoma Breeder of Quality Goldendoodles







RESERVED

AND

MOVING

TO TEXAS

RESERVED

AND

MOVING

TO TEXAS


Stroodle's Doodles ....

  for fun and happy       goldendoodles!

Mini Goldendoodle and Moyen Poodle

     25 to 35 pounds

Mini Goldendoodle and Mini Poodle    

        25 and under pounds