All of our little ones are doggie door trained before they go to their new homes which means they have the concept that they need to go outside to potty. This understanding makes bell training much easier.  We also provide a bell for you to hang on your door to teach puppy to ring it when he or she needs to go outside.  Unless otherwise noted, all have beautiful soft non-shedding coats.

 Enjoy your visit to see our babies!

If parent pix are not posted,  they can be seen on Our Males and Females pages.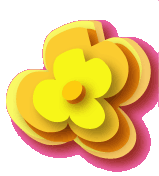 An Oklahoma Breeder of Quality  Goldendoodles








Stroodle's Doodles ....

for healthy, happy and fun goldendoodles!












I have oodles of doodles coming soon!   

Bitsy

F1 Medium Goldendoodle

Fancy

English

Golden Retriever

Charger, 

Red

Standard Poodle

Fancy and Charger are had their F1 standard litter on   

May 20, 2018

I expect the puppies to be 55 pounds and up as adults.

There are nine little ones...five males and four females.

$2200

Jules

19 pound F1 Mini Goldendoodle 

Look for pic soon

JULES AND MILO

Jules is the sister of Hannah.  They were born on May 22 to go home at eight weeks, July 17th.  This is their first litter and I'm expecting 30 pounds or less.  There are two females and four males.

$2500

Milo

25 pound chocolate Mini Goldendoodle 

Look for pic soon