All of our little ones are doggie door trained before they go to their new homes which means they have the concept that they need to go outside to potty. This understanding makes bell training much easier.  We also provide a bell for you to hang on your door to teach puppy to ring it when he or she needs to go outside.  Unless otherwise noted, all have beautiful soft non-shedding coats.

 Enjoy your visit to see our babies!

If parent pix are not posted,  they can be seen on Our Males and Females pages.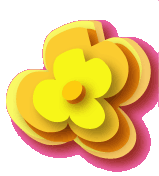 An Oklahoma Breeder of Quality  Goldendoodles








Stroodle's Doodles ....

for healthy, happy and fun goldendoodles!












I have Micro Mini doodles coming soon!   

Bitsy

F1 Medium Goldendoodle





Hannah and Rocker had a medium litter of THIRTEEN orphaned babies that I hand raised!  

We have 2 amazing boys, about 35-40 pounds for adoption and they are ready to go home NOW!!

These babies were given baths but not quite dry with the exception of Louie.  They are all as cute as him!!

I just want them to go to loving, forever homes.

Call for pricing....

You might be surprised!

Hannah had to have a C section therefore these little babies required hand feeding which has made them VERY people friendly!!

THEY LOVE PEOPLE!!!

JORJA and HARLEY had a beautiful litter of six apricot multigens on 

June 28, 2022.  There are two girls and one boy. 

Call for pricing.

Look for Harley's photo soon!

LIZZIE and HARLEY had five minis on July 13. All are sweet and cuddly  are ready to go home.

Call for pricing.

JACQUI and HARLEY had a beautiful litter of eight multigen babies on August 22.  There are three boys and five girls. 

Call for Pricing  

I also have two older pups....one year.....that were home raised and hand fed from their first day of life..   There were thirteen and all thirteen lived.   We moved during their time to move to their forever home so I still have them.

They are sweet and eager to be with people.

Drastically priced.

Call for pricing.