Our deposits are $350 and $500 for micro mini's.

The deposit will be accepted after  your application is approved.  Deposits are non-refundable with one exception (listed below.)
We accept deposits on standard, medium and mini litters prior to or at time of breeding.  This will place you on our waiting list, thus reserving your puppy.  Should you adopt a puppy after it is 4 weeks of age, the full price is due to secure your little one.

The one exception for depost refund is:  Should you wish a certain temperament and that puppy is not available in our current litters, a full refund of your deposit will be made.  If you wish, you may request that we hold your deposit and place your name on the list for the next litter.

If you wish to withdraw for any reason other  than listed above, your deposit will be non-refundable.  At your request it can be applied to a pup from the future litter.




















Stroodle's Doodles ....

  for fun and happy       goldendoodles!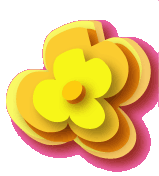 An Oklahoma Breeder of Quality Goldendoodles