We strictly adhere to a no-visit policy unless your application has been approved and a deposit is in place.  We have visitation at six weeks after the puppies have had a parvo shot. To better help you understand our policy, please click the following link and read the information regarding Parvo.

For a checklist of new puppy items you may wish to purchase, please go to the following link.

OUR VISITING POLICY AND PARVO

There have been many, many more puppies and dogs lost to this dreaded disease.  We appreciate your understanding that our primary interest is the health of our dogs and puppies.

THE RESPONSIBILITIES OF OWNING A NEW PUPPY

goldendoodles.com has developed a wonderful page on the responsibilites of new puppy ownership.  I suggest that you read through this page to determine if you are really ready to become a doodle parent.

GOLDENDOODLE COATS AND ALLERGIES - A SURVEY CONDUCTED BY GOLDENDOODLE.COM

For any questions you may have regarding the Goldendoodle coat and how it could affect allergies, please visit the link below.  Please understand because a doodle is a hybrid, we can not guarantee the coat.  If you have allergies, please consider an F1b, which is 3/4 Poodle, 1/4 Golden Retriever.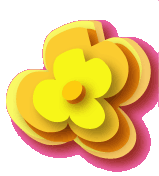 An Oklahoma Breeder of Quality Goldendoodles







RESERVED

AND

MOVING

TO TEXAS

RESERVED

AND

MOVING

TO TEXAS


Stroodle's Doodles ....

  for fun and happy       goldendoodles!