Chrysse (above) is our 50 pound F2b standard chocolate goldendoodle.  She is the daughter of Lily and Gunner.  Chrysse (who is much more dark than this photo shows) has a sweet temperament.  She lives with

her guardian, Tina.

Maureen (left) is our 23 pound loveable F1 mini goldendoodle girl that enjoys everyone.  She has such a happy personality that  just makes you smile!  Maureen is the sister to Patience, below.

Magi

 is an F2b  out of Violet and Gunner's litter. Aside from being beautiful, she is a great tempered girl.... and goes to work with her guardian, Rick.  

Colorado (left) is our 45 pound F1b girl out of Lacy and Rhett.  

She's a happy, loveable girl that will crawl in your lap at the drop of the hat...or even if you don't drop your hat.....she loves to be held.  Colorado lives with her Guardian.

Sophie (right) is one of our very own Goldendoodle girls out of our Evie and Dudley.  A small girl, around 35 pounds, Sophie is very sweet and loveable and loves her guardian Ron. 

Jilly (left) is our apricot F1 mini goldendoodle out of Rose and Roscoe.   She weighs just 24 pounds and is very, very sweet. She lives and is best buddies with her guardian, Sharon.

Angel

(left) is our apricot Standard Poodle  from Starlet and Graham.  She has a very sweet temperament and is  an excellent mom.

To the right is Atka.  Born in Canada, Attie is our 58 pound English Golden Retriever from our own Mac.  Attie is a very gentle girl that loves to crawl in your lap and give lots of hugs and kisses.  

Tilly 

(right) is our dark apricot F1b petite mini goldendoodle.    She is a sweet girl that loves to be in your lap.   

McKinley

(right) is our beautiful F1 mini Goldendoodle.   She is a sweet girl that loves to play in water.  She is the mom of our mini F1b little ones.


An Oklahoma Breeder of Quality Goldendoodles






















Stroodle's Doodles ....

  for fun and happy       goldendoodles!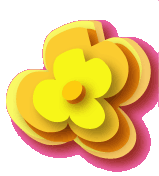 Darby (right) is another apricot F1 standard poodle out of Starlet and Graham. She weighs 50 pounds and has a calm and endearing temperament. 

Bitsy (left) Is a standard goldendoodle...her daddy is our own Mac. She's around 50 pounds, and is a fun and playful girl.  She loves to play and romp.



Patience (left) Patience is a sweet F1 that is 20 pounds.   She's a very sweet, loving and friendly little girl.  Patience is the sister to Maureen, above.  Patience lives with her guardian.

Truffles (right) is one of our own sweet standard poodle girls.   She loves to play but mostly her favorite past time is to lay in your lap and cuddle.    

Breezy (right) Breezy is our beautiful English Golden Retreiver. Not only is she very sweet, but she's absolutely stunning.