.....Roo (above) , is no longer with us.  We tragically lost him in an accident in Summer, 2007.  He was a wonderful sweetheart who will be missed.  His loving nature will live on with the three puppies we held back for our breeding program .... 

Stella, Rootin' Tootie and Oklahoma Red Clay

(and yes....they are little reds!) 

Bye-bye, sweet Roo...we miss you and

will see you again across the 

Rainbow Bridge.

MAC, (above) is my AKC English Golden Retriever boy who weighs 80 pounds.  Born in England, Mac is a true English ..... very gentle and loves everyone.  Mac is retired now but has given us the most beautiful English Retrievers and Goldendoodles.    His  son Cowboy (to the left) has stepped up to take his daddy's place.   What a legacy!

Buddy, (right) is our own mini F1b goldendoodle.  He is 25 pounds and is a very sweet boy. He loves to be hugged and cuddled .

This is Roscoe, (left) our AKC 12- pound red Mini Poodle sire. He loves to be held and cuddled and is very sweet.  He's well mannered and not a pushy boy  ..... willing to take his turn to lay in your lap.  Roscoe loves children and gets along very well with our other dogs.  

Dudley Do Right (right) is  our 30 pound F1 mini goldendoodle sire. We got wonderful Dudley from Joy of Shady Maple and he's the best little boy!  Dudley is our resident lap dog....if he finds a lap .. ...  anybody's lap ... he's on it!   He loves hugs and we love to give them to him.

Oklahoma Red Clay (left) or Clayboy the Playboy is our 20 pound F1b mini goldendoodle.  He has a beautiful loose red coat that feels like silk.  He's a happy boy and just lights up the room when he comes in.  

MURPHY (right) is our F1 standard goldendoodle.    He's a sweet boy that loves everyone!   He is the sire of some our F1b standards babies.

GUNNER (left) is  our 55 pound  rich dark chocolate F1 goldendoodle sire.  His coat is a thick fleece.  Gunner has a remarkable temperament and will sire our chocolate Standard litters.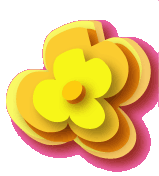 An Oklahoma Breeder of Quality Goldendoodles








Stroodle's Doodles ....

  for fun and happy       goldendoodles!

FRED (right) is the son of our own Graham (who is now retired and living in Texas)   We're very happy with Fred's contribution to our program.   A very sweet boy he's always smiling and happy to see everyone!  

Little Man (right) is our new Moyen cream poodle.  Mannie is a 30 pound stocky poodle with a sweet temperament.   He gets along with all of our dogs and is eager to be a part of all of our activities.

COWBOY, (above) is my AKC English Golden Retriever boy who weighs 60 pounds. Cowboy is the son of Mac (to the right) and has sired some very beautiful teddy bear doodles for us.