.....Roo (above) , is no longer with us.  We tragically lost him in an accident in Summer, 2007.  He was a wonderful sweetheart who will be missed.  His loving nature will live on with the three puppies we held back for our breeding program .... 

Stella, Rootin' Tootie and Oklahoma Red Clay

(and yes....they are little reds!) 

Bye-bye, sweet Roo...we miss you and

will see you again across the 

Rainbow Bridge.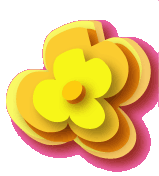 An Oklahoma Breeder of Quality Goldendoodles








Stroodle's Doodles ....

  for fun and happy       goldendoodles!

CHARGER (left) is our newest standard poodle boy.   He's a very sweet boy he's always smiling and happy to see everyone!  

Red Rock Star    AKA  ROCKER (left) is  our 28 pound  rich red moyen poodle sire.  He's sired beautiful red mini goldendoodles and they have his same wonderful temperament.

Copper     (right) is  our 10 pound  rich red mini poodle sire.  Copper will sire our petite mini (25 pounds and less) babies.