AVAILABLE FOR

SPRING  2015

This page is where you can see the parents of our upcoming litters.  When each is bred, we put the estimated due date and when the pups can go to their new homes.  

Once they are born, I'll transfer them to our 

Available Puppies page.

If you'd like to PRE-RESERVE an Upcoming puppy, please submit an application by clicking here
or call (405) 414-2188

Also, please check our

for what we have available now.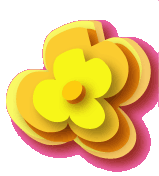 An Oklahoma Breeder of Quality  Goldendoodles








Stroodle's Doodles ....

  for fun and happy       goldendoodles!

UPCOMING LITTERS

Page Updated March 16, 2015

I have standards, mediums and  red and apricot mini's coming due.   

Check back for photos or email me for details

Magi and Beemer will have

Mini Multi-gens around 

April 9th.

Colors will be white and dark chocolate and caramel.

Bella and Murphy will have

F1b Standards around 

April 6th.

Colors will be caramel and possibly chocolate.

Truffles and Charles will have

F1b Standard Chocolates around 

March 18th.

Colors will be white and dark chocolate and caramel.

BRED BUT

UNCONFIRMED PREGNANT

Starlet and Mac will have

standard English Teddy Bears around 

April 22nd.

Colors will be black and cream.