This page is where you can see the parents of our upcoming litters.  When each is bred, we put the estimated due date and when the pups can go to their new homes.  

Once they are born, I'll transfer them to our 

Available Puppies page.

If you'd like to PRE-RESERVE an Upcoming puppy, please submit an application by clicking here
or call (405) 414-2188

Also, please check our

for what we have available now.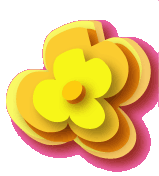 An Oklahoma Breeder of Quality  Goldendoodles








Stroodle's Doodles ....

  for fun and happy       goldendoodles!

UPCOMING LITTERS

Page Updated April 17, 2018

Fancy

English

Golden Retriever

Charger, 

Red

Standard Poodle

Fancy and Charger are expecting an F1 standard litter.   They are due around 

May 24, 2018

I expect the puppies to be 55 pounds and up as adults.

$2200

WE ARE AWAITING FOR SEVERAL MORE OF OUR MINI GIRLS TO COME IN HEAT TO BREED TO ROCKER.  THERE WILL BE REDS AND APRICOTS. 

PLEASE CHECK BACK ..... WHEN THEY ARE BRED, WE WILL POST THEM HERE!   IF YOU WOULD LIKE TO SUBMIT AN APPLICATION, I'LL PUT IT IN THE UPCOMING MINI LITER FILE.   IF YOU'RE SURE YOU WANT ONE OF OUR LITTLE ONES, YOU CAN ALSO 

PRE-RESERVE ONE BY SUBMITTING THE APPLICATION.

Jules

19 pound F1 Mini Goldendoodle 

Look for pic soon

Rocker

28 pouns

Moyen Poodle

JULES AND ROCKER

are expecting 

red and apricot MINI'S

Jules is the sister of Hannah.  I expect these little ones around June 16th to go home at eight weeks.  This is their first litter but I'm expecting 25 pounds or less.

$2500